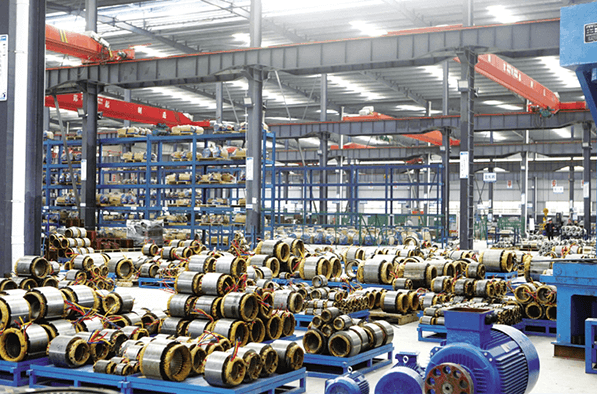 About Us
welcome to LANGRUI MOTOR
LANGRUI MOTOR is a leading electric motor manufacturer and supplier since 1958.
We have over 60 years' experience in electric motor manufacturing, technical developing, design and innovation.
In addition to general purpose products, customized products are our superior advantages.
We have complete management, design, procurement, production, inspection, logistics and service.
We are certified by the international standard certification of ISO9001, ISO14001, ISO45001, CE, etc.
Professional products, reliable quality and excellent service credit us worldwide reputation in the past decades years.
We are committed to providing better products and services to meet the actual needs of our customers, and to create maximum social benefits.
School-Enterprise Cooperation
LANGRUI MOTOR is keen to design and manufacture higher efficiency, more energy-saving, more suitable motor products for industrial production, and to learn and digest the benefits of new scientific and technological developments.
We have cooperated with many universities in technology, research, design and other aspects, and we have achieved a series of innovations and developments in the field of electric motors.
Our main partner universities:

Beijing Institute of Technology

Ocean University of China

Shandong University of Technology

Dalian University of Technology

Harbin Institute of Technology
We are also the Teaching & Training Base of Beijing Institute of Technology.
LANGRUI Service Country/Area
LANGRUI MOTOR supplies our top-quality motor products to more than 40 country/area.
Africa: Algeria, Egypt, Libya, Nigeria, South Africa, Tanzania, Zambia, etc.
America: Bolivia, Brazil, Chile, Colombia, Ecuador, Honduras, Mexico, Paraguay, Peru, etc.
Australia: Australia, etc.
East-Europe: Azerbaijan, Georgia, Russia, Ukraine, etc.
Europe: Albania, German, Macedonia, Netherlands, Italy, Spain, etc.
South-Asia: Bangladesh, India, Pakistan, Sri Lanka, etc.
Mid-East: Iran, Iraq, Jordan, Kuwait, Lebanon, Oman, Qatar, Saudi Arabia, U.A.E., etc.
Mid-Asia: Kazakhstan, Mongolia, Uzbekistan, etc.
Southeast-Asia: Indonesia, Malaysia, Philippine, Singapore, Thailand, Vietnam, etc.
LANGRUI Application
Our brand motor is well recognized and trusted in the field of compressors, fans, pump, conveyor, crane, crusher, elevators, grinder, mill, mixers, pressor, ventilator etc.
Our brand motor also win great credit in industries of agricultural, cement, centrifugal, chemical, food, forging, foundry, hydraulic, mine, oil, metallurgy, machine tools, package, pelleting, plastic, power, refrigerating, steel mill, textile, transportation and especially among the OEM production.
Find the motor here, to drive the world together.